Mains power distributor to help condense the non-biocompatible high-frequency electromagnetic components.
SX EV is the new AETERES tool able to communicate with all our other devices amplifying their range and effectiveness. This data exchange radiates carefully designed informations to help condense the environmental stress due to the high frequency electromagnetic components: in this way, a highly resonant harmonizing network comes to life within living spaces.

The SX Evolution represents a technological and functional evolution of the previous power distributor.

The Sx EV is a power distributor remarkably able to reduce and condense mains electromagnetic noise both of dense and subtle nature. Equipped with a novel distributed microfiltering system on all outlet sockets, and with a further common noise condensing element, turns out to be also fully dynamic and transparent to any power requirements within its load limits.

The Sx EV is advisable in those high electromagnetic polluted environments like offices, where the crowding of electronic machinery concurs to sudden malfunctions or even black outs of the electronics themselves, or with any consumer or pro audio/video device requiring a high protection against pulses, surges, current peaks and power supply network harmonics.

The Sx EV power distributor has a protection against voltage spikes, distructive pulses and surge events with an activation delay of less than 25ns.

This protection is able to withstand up to 12,500 (twelve thousand five hundred) Ampere for impulsive events between 8 and 20μs or 320 Ampere up to 2ms.

The rear IEC socket follows the standard convention for neutral and phase matching. The SX EV can power a maximum load of 2300 W on 230 V~ / 10 Ampere distributed through 6 multistandard sockets that indifferently accept Schuko or large and small Italian plugs.

To one or more of these sockets you are able to connect the usual AEtere's filters: ASTREO, ORPHEUS, MINIBLACK, adding not only an excellent filtering action against network disturbances, but doubling the already considerable surge protection.
SX EV has a "hybrid" technology inside, able both to filter and condense the electromagnetic component and to modulate and harmonize the electrotoxicological disturbances associated with the electromagnetic carrier.

Internally the outlets of the Sx EV are connected differently than the vast majority of similar devices: star mode instead of serial wiring. In this arrangement, three separate wires are dedicated to each outlet, all joined in groups at their respective spot at the IEC inlet.

In this way, even if housed in the same case, each outlet is virtually indipendent since it's directly connected to the mains line, reducing the mutual interferences to the least. The background noise reduction is further enhanced by the presence of six microfilters distributed on all Sx EV outputs.

This microfiltering, as well as being totally transparent to any energy demand coming even from power-hungry electronics (see power audio amplifiers), collectively is able to significantly reduce mains network harmonics noise, guaranteeing to each outlet a noise-free (even impulsive) power delivery.

All six microfilters are then further assisted by a central reference filter, as well totally transparent to any energy demand, intended to knock down any mains noise way before it reaches the outlets.

The case is entirely made of 3mm thick anticorodal anodized aluminum milled with digitally controlled machines, individually assembled, finished and fully verified by hand. It's shielding limits external EMI and RFI fields and minimizes internal ones so to obtain the highest possibile effectiveness.

Finally, the internal resin filled case contributes greatly to the Sx EV high level of mechanical inertia and its ability to absorb both external and internal vibrations.
Do you want to buy?
Wirte Us
5G INDOOR and SX EV
Electronic crowding ("internet of things") and the new Digital Television: a modern Trojan horse

"In the field of mobile cellular telephony and Wi-Fi data transmission, the term 5G refers to the technologies and standards of the "fifth generation" with performance and speeds higher than those of the previous 4G/IMT-Advanced technology. The advantages of this new generation will be:
A super-fast internet connection with the possibility of thousands of simultaneous connections
Efficiency and enhanced coverage
Every device, appliance and object will be interconnected and will look for synergies with other devices: the Internet of Things will be born
The State will collect more than €6.5 billion for the allocation of frequencies
But every coin, even the most precious, always has two sides and in the face of these "advantages" there are also disadvantages. Important."

What you have just read is an excerpt from the document drafted in 2020 by AETERES, entitled: "5G: the fifth generation of information and digital communication technologies (itc). The dark side of a technological revolution".

Within that document, the characteristics of this technological revolution were analyzed in detail, the harmful effects that numerous accredited scientific studies certified determined in humans and the technological "remedies" developed and proposed by our company.

Thanks to an impressive media diffusion it is now known to most that, with the decree of 30 July 2021, the Ministry of Economic Development has ordered the activation of the new DVBT-2 standard at national level starting from 1 January 2023.

To adapt to the new standards it may be necessary to change the TV or equip it with a new decoder.
Although it may seem a "trivial" commercial update aimed at making "a little cash", it is actually a fundamental piece for the widespread conquest of indoor spaces by 5G.

It is well established and known that two of the main "flaws" of the high frequencies used by 5G are the need for close signal repetition and their low ability to penetrate obstacles. Thanks to a high density of small and well-camouflaged external repeaters (OUTDOOR), the first defect is solved, but the problem of how to penetrate "the walls of buildings" remains.

The city of Troy was famous for its mighty walls considered impenetrable… but the myth tells us that a clever stratagem, a well-disguised gift, was enough to let the Greeks enter the city and do damage. In the wake of this metaphor we could say that the new digital TV is a modern "Trojan horse".

Indoor penetration and the widespread diffusion of new frequencies will also be achieved through repetition tools that work at lower frequencies, connected to an already existing technology: digital terrestrial television.

Commission Implementing Decision (EU) 2016/687 of 28 April 2016 on the harmonisation of the 694-790 MHz frequency band for terrestrial systems capable of providing wireless broadband electronic communications services and for flexible national use in the Union states that:

"The 700 MHz band should therefore be used for the provision of terrestrial wireless broadband electronic communications services on the basis of a harmonised channel-sharing agreement (hereinafter referred to as the 'main agreement') and its less restrictive common minimum technical conditions, whenever Member States designate that band for uses other than those of high-power broadcasting networks.

Member States may exceptionally and provisionally allocate portions of the 700 MHz band to digital terrestrial television services outside the scope of the main agreement, in order to facilitate a rapid transition of terrestrial television broadcasting into the band…"

In addition to the vector of digital terrestrial television, there have long been devices called "virtual assistants" (Siri, Alexa and Google Assistant) that already work using the high frequencies of the 5G segment.

We will be faced with a hybrid frequency situation that will determine a significant electromagnetic stress within domestic and working spaces.

Knowing this, what to do?

Our company, based on the studies and research of modern environmental electrotoxicology, has designed and produced a wide range of tools aimed at significantly reducing the harmful effects that environmental electromagnetic stress produces on humans. The objectives of our equipment are basically of two types:
Filter and eliminate background noise and any electromagnetic disturbance (electrosmog, dirty electricity) present in the electrical network.
Condense and harmonize non-biocompatible environmental electromagnetic disturbance.
The following are part of this instrumental typology:
Orpheus EV (evolution): high-performance network filter, specific for electrotoxicological disturbances.
Astreo: specific instrument for the reduction by condensation of high-frequency electrotoxicological disturbances within the electrical network and in the space in which it is installed.
Clearlux: specific tool for condensation and attenuation of electrotoxicological disturbances of the entire living space.
MiniBlack EV: network filter for condensation of the non-biocompatible electromagnetic component
e-Spira: mains filter to effectively "clean" the electric current locally
SX EV: it is the new AETERES instrumental aid able to communicate with all the other instrumentation amplifying its effectiveness and range of action and that uses all the connected devices to spread the information designed specifically for the condensation of electromagnetic stress at high environmental frequency, thus creating a resonant network of harmonizing spots within living spaces.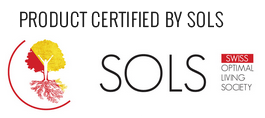 Retail price: € 385,00

Six 16A multistandard output sockets
(bypass Italy, Schuko)
Dimensions (LxHxP): 275 x 53 x 105 mm
Weight: 1850 gr.
Do you want to buy?