MAGNETIC PHIs, features

Both the instruments are variations of the standard PHI and they too are designed to modulate, harmonize and transform the frequencies of energy flows, making them consistent with the characteristics of biocompatible energies. Although they contain the same energy harmonization and transformation algorithms, they differ from them essentially for two reasons:
Power supply and amplification: guaranteed by a neo-dimio magnet.
Much more specific intended use: the MagneticPhi's applications are limited exclusively to the user's body. It is precisely for this reason that we opted for a such small size. These instruments are very light and so small that can be suitably applied locally and for a long time on the bodies without generating discomfort. (*)
Weight 5 gr. – Diameter 27.59 mm – Thickness 3.06 mm

(*) Warning: the instruments are made of aluminium that is a material for which it's prescribed it can't be put directly on the skin. So, between instrument and skin should be put anergic material.
Do you want to buy?
Write Us!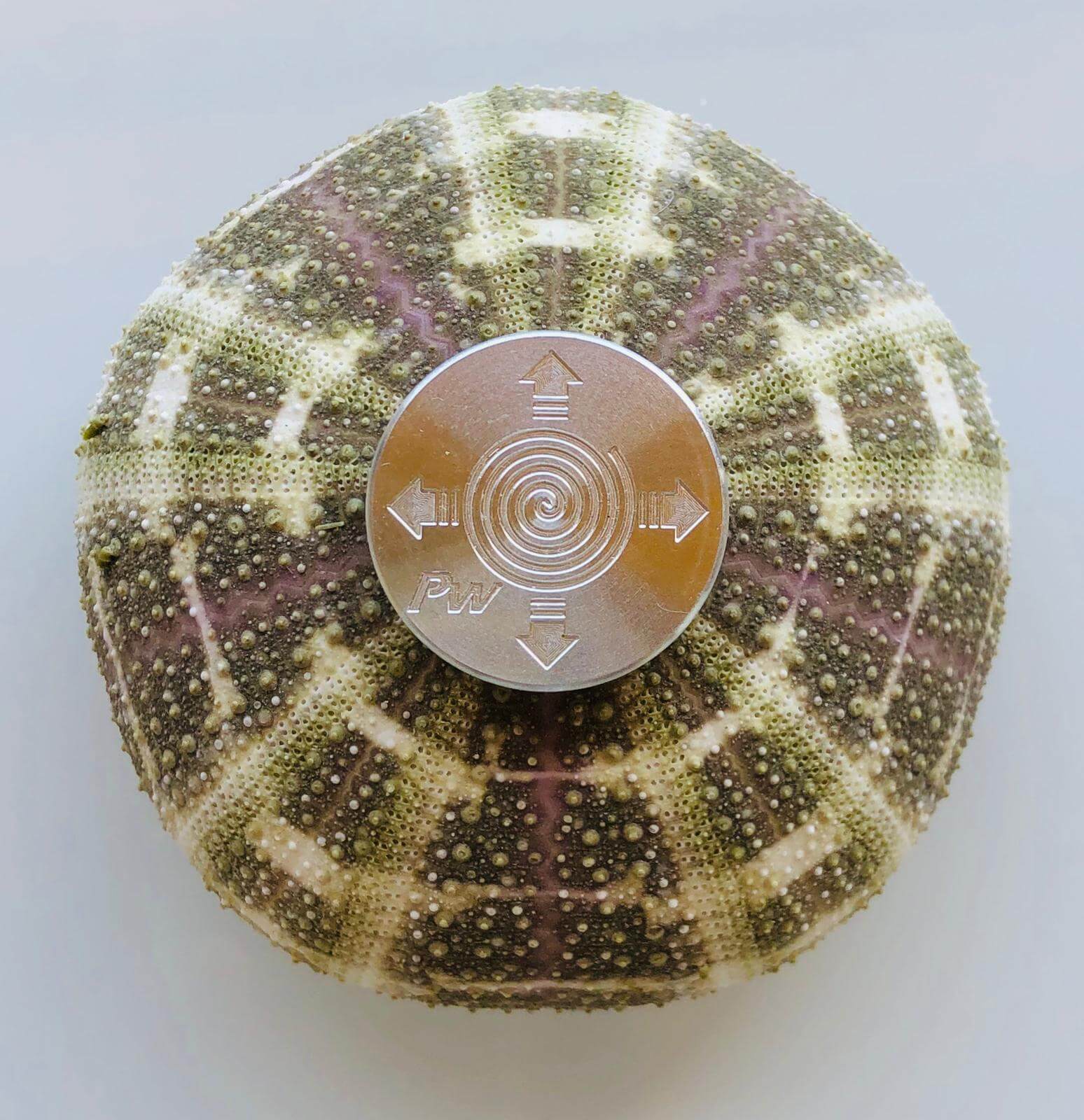 FUNCTIONS
Their fields of application are essentially two: ENERGY PROTECTION AND RE-HARMONIZATION.

ENERGY PROTECTION

This function is fit for:
Who is subjected to non-biocompatible energy fields (Electrical, Electromagnetic, Geopathic, etc.).
Who deals with person's therapy in general.
Electrosensitive people.
Workers suffering chronic occupational inflammatory connective diseases.
Sportsmen: as protection from over-using events, or in post-inflammatory and functional recovery phases.
RE-HARMONIZATION

This function is fit for supporting of:
Acute or chronic inflammatory states for connective tissue and seamless musculoskeletal system of the tissue (ulcers, wounds, burns): tendinitis, contractures, restorative outcomes of muscle injuries (stretches, tears); cervicalgia, low back pain, loin-sciatalgia, sprains, bruises, edemas, etc.
Meridian energy re-harmonization applications.
Local algias: headaches, menstrual pains, sinusitis, etc.