Technical Details
The kit is made up of four monoliths, the four elements of the alchemic tradition, that leads to the establishment and the uplifting of a Sacred Space. They were geometrically placed following an exact order, in each corner of a square, forming the cornerstones, our Keystones.
These pillars, other than sustain the energetic framework, are connected and communicate between each other through resonance and stationary waves means, in much the same way as neuronal synapsis do. Each device radiates its own specific informed wave and the harmonic interweaving of the four "elemental vibrations" gives birth to the Quintessence.
To achieve best results, the Keystones have to be placed accordingly to the following geometric rules:
Keystone Focus: north-west corner
Keystone Aer: north-east corner
Keystone Aqua: south-west corner
Keystone Terra: south-east corner
There is a certain leeway in orienting the monoliths that allows to depart from the "exact" placement without a sensible effectiveness loss.
Once the installation is complete, it's possible to witness the genesis of a pulsating, highly armonized central nucleus at the crossing of the two energy diagonals.
Anywhere within this setup, anyone with a further resonating element (Phi-Phiwater) is the central actor of this energy space, and indipendently of the physical location becomes the de-facto fifth element.
The Keystones are self-powered, thus being able to perfectly fit indoor and outdoor environments alike, taking into account that their communication may be hindered by walls or obstacles in general.
Functions
Creation of a high quality toroidal space, able to establish a biologically harmonizing and creative/inspired environment. The inter-elements resonance sets out a tridimensional geometric vibration, eligible to give birth to a frequency quintessence.
Applications
Healing spaces
Physiologically optimizes renewal and mending processes. Harmonizes the environmental frequencies establishing the prerequisite for the natural expression of theta/alfa brainwaves (4 to 12 Hz), distinctive of a wellbeing and relaxed condition.
Creative spaces

Restores the environmental natural energy flow, fills the "background noise", raises the energy orders and transmute an artist or professional studio in a   "Rare Place".
Listening spaces

The vibrational quintessence fostered by the elements establishes, raises and marks the boundary of a "sheltered" environment inside which oneself meditation, musical enjoyment or ideas expression  is extolled.
Gallery
Price: € 2660,00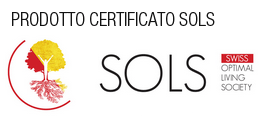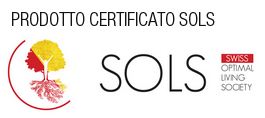 All ÆTERE'S products are the result of a technical but also a stylistic quest, with the best suitable materials and the most effective workmanship methods choosed in order to obtain a product that goes through a rigorous quality control prior to be defined "done".
This product has been treated in order to acquire a peculiar finish, a stylistic effect obtained exclusively with handiwork techniques. For this reason it's impossibile to guarantee full appearance homogeneity for all products: look variations are absolutely normal and must not be considered imperfections but rather the evidence of the uniqueness and originality of the product you selected.